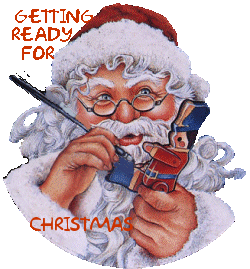 Ho,ho, ho!!! says Santa everyday... He's so happy... Do you know why???
Christmas is coming and Santa Claus is coming to town!!
This is why you have to behave good, don't forget it! Ok¿¿¿???
Let's watch this video and learn this song, it's so nice...
I'm sure you will study the lyrics and sing it with me, won't you?
Lots of kisses,
Santa...