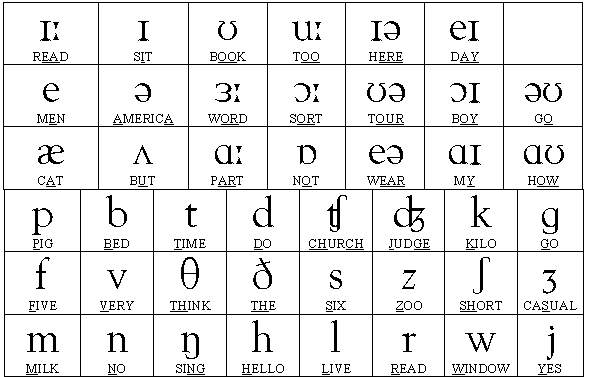 Hello!! Let me show you some good links to learn PHONETICS.
It's very important to learn phonetics when we're learning a new language. You really need to understand it so as to pronounce the new language correctly and communicate in a good way.
Let's watch this video!!
I also suggest you to have a look at the following links, where you'll find interesting information about PHONETICS.
PHONETIC ALPHABET: THE ENGLISH SOUNDS
THE SOUNDS OF ENGLISH AND SPANISH
PHONETIC FOCUS AND IPHONE-IPAD APPLICATIONS
Enjoy the week and practice your pronounciation!!:P
Kisses and hugs,
Daniela A. Ayala M.