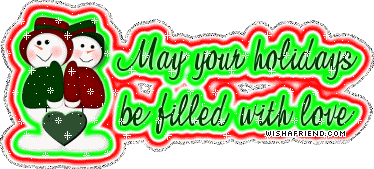 Good Morning!
In only 6 days we will be celebrating Christmas!! I'm so happy for that...!! Will it snow? Let's see!
I invite you to show your students and dearest ones this special Christmas card.
It's ideal to be used in the interactive digital board.
Follow these instructions and you will get it:
1.- click on the LINK and OPEN the ENVELOPE.
2.- CLICK on the BIG SNOWBALL.
3.- CLICK on the MEDIUM ONE and move it above the Big Snowball.
4.- Finally, CLICK on the SMALL SNOWBALL and put it at the top, just above of the medium one.
5.-Wait and see what's gonna happen :D
Muakssssssssssss,
Teacher Daniela Andrea Ayala Molinari.