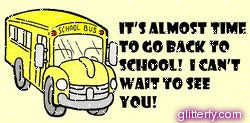 Hello!! I'm so happy! I have started school today at a new school and I feel really well :P I'm sure this year everything is gonna be perfect too! How about you? How was your first day at school?
During this week I've been thinking about some basic activities to be practiced with children during the first weeks of school, just to get in touch with them and make them feel confident with us.
It's very important to think about some tasks before children come back to school.
Are you ready ?
Today I propose this game for the first days at school. It will help you know what level your students have as well as having fun with them in the English class.
Have a look at each of the photos and click on them to read more information about this game.
Everything I show you here was bought at La Tienda del Profesor, in Madrid.
But... you can also buy things through the internet, in case you are not from Madrid :)
Calle Gaztambide, 9
La Tienda del Profesor
Madrid 28015 Tlf.: 915 50 0079
SUMMER BRIDGE ACTIVITIES: GAME CARDS TO HAVE FUN WITH OUR STUDENTS. I'LL USE THEM DURING THE FIRST DAYS OF SCHOOL!!!
There're also avaiable other levels, visit the website or click in the photo to know more info about this game.
On the other hand, you can also use SIGHT WORD WHEELS , A great resource to refresh vocabulary and practice a little bit more the English pronunciation and vocabulary.
It's a printable book that really helps you prepare different tasks and topics.
Click in the photo and read more information about this useful English resource.
Students love wheels, so I'm sure it'll work perfectly with your students.
I hope these ideas really help you to plan these first weeks at school. If you need anything just let me know writing a message in each article.
Have a fantastic week and remember to be as happy as possible!!
Daniela A. Ayala Molinari.